Wait! Before You Go... Read This....
A Special Message From Nick James,
Author of Six Figures A Year In Info Publishing.
Get Started Today. Get Results Every Week.
Get Busy Making Money Online
DO WHAT WORKS - ONE STEP AT A TIME
IF YOU'RE LIKE 99% OF THE PEOPLE WHO ARE TRYING TO MAKE MONEY ON THE INTERNET, YOU'RE MAKING IT HARDER THAN IT NEEDS TO BE… AND YOU STILL AREN'T SEEING ANY REAL RESULTS!
Let Me Share My Simple System For Creating Info Products,
Building Lists, Generating Traffic, And Earning Real Spendable
Cash, Working In As Little As 10 Hours Or Less Each Week.
Give yourself more time and more money to do the things you enjoy the most!
Receive A New & Proven Effective Action Plan Every Month To Get Things Done Systematically And Profitably With My "All Access" Serious About Six Figures Training Program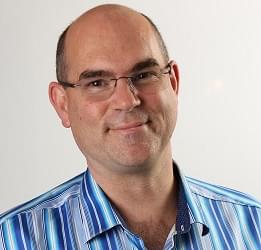 Hi, I'm Nick James, author of Six Figures A Year In Info Publishing.
And as you may already know from reading my book or listening to my audio trainings, I've been making a full-time living on the Internet selling information products since July 2001, depositing multiple millions of dollars into my bank accounts during that time.
And although the money is nice, the freedom and the lifestyle that this business continually provides me and my family has been the biggest blessing of all.
We have been able to travel the World taking several luxury vacations a year…  and been able to experience things together as a family that are the kind of things dreams are made of.
But it seems from some of the things I read on Social Media that not everyone has been able to achieve the same level of success.
There are a lot of people who are frustrated with their Information Publishing businesses. They feel like they are 'spinning their wheels' and not really getting any results.
They 'SPEND' their money and time on product after product, but don't 'make' any money back in return.
If that sounds familiar… Listen up because that's where I can help you…
FULL-TIME INCOME. PART-TIME HOURS.
REAL-TIME STRATEGIES.
Let me ask you a question…
Would you like to find out how to make more money while working fewer hours with timely strategies?
That's pretty much a no brainer, right?
Of course, the answer is yes.
That's the dream we're all working towards. And I tell you what, I feel truly blessed that I've achieved it.
You see, I've talked to hundreds of online business owners over the years, and no one has ever told me they wished they could work around the clock.
Because let's face it, there's more to life than work.
It's the lifestyle that counts, right?
Money is good, but it means nothing if you don't have any free time to enjoy life doing the things that are most important to you.
Trust me, I get it.
That's why, with my Serious About Six Figures A Year training program, I will teach you exactly what I'm doing right now to grow my business, working whenever I want to, wherever I want to.
The best part is this: I'll teach you how to do the same thing with your business, no matter what your niche is.
EVERY PIECE OF THIS TRAINING MEETS THREE CRITERIA…
FULL TIME INCOME
And let's be clear about this, I will be setting YOU the same goals throughout the training that I set for myself.
That of earning a minimum of six-figures in the next 12 months … (Even if you don't have a product to sell to begin with.)
In my mind, $100k and up is considered a pretty decent "full-time" income; especially giving how little time I'd suggest devoting to your online business.
So, with this in mind, my first objective with this training is to teach you exactly how I'm generating in excess of six-figures a year, each year, every year… and how, should you wish … you can copy me… doing exactly what I do.
This isn't theory that you will be receiving; These will be the actual steps I'm taking myself each week (together with a full explanation of each proven method) that I'm using to generate my full-time income.
The same steps that you'll be able to take … and that could also take you from ZERO to HERO and beyond, quicker than you could ever have imagined would be possible.
PART-TIME HOURS
The second objective is to ensure everything I do and teach you in the training can easily be completed in as little as ten hours per week.
That's right, there is no need for you to be glued to your computer around the clock!
I'll share the systems and shortcuts I've discovered to earn money online during your spare time.
By streamlining your business and focusing on the "best bang for your buck" strategies, you'll earn maximum profit in minimum time.
Spend the rest of your week doing the things that are important to you!
REAL-TIME STRATEGIES
Everything I share with you will be timely and relevant, methods that are working right now, TODAY.
You won't read about it in the training unless it has proven to be both successful and duplicatable.
Because of the RTD (real-time delivery) of the training, you will always get up-to-date information on the latest strategies that I am effectively and profitably using in my business.
There will be no need for you to "filter" out things that no longer work as is the case in a lot of dated-products.
It's a true "behind-the-scenes", "all-access" pass to see what I'm doing (everything revealed!) to start and grow a successful Information Publishing business. 
And best of all, remember everything will be completely reproducible by you in your business!
You get to follow my proven-to-work 'action plans' every month! With everything laid out in a clear and uncomplicated way.
Want to know the BIGGEST reason why most people don't succeed with their information publishing businesses on the Internet?
They get stuck following complicated or out-dated instructions… and with no one to ask for help… They end up failing through no fault of their own…
That's why this is very different to anything you've seen before. Not only will the action plans be fun to watch or read but they'll also be really 'quick and easy' to put into action in your business (whatever your niche).
Plus, at any time you do have questions, I'll only be one-click away from answering them for you, (more on this in just a moment).
That's potentially a huge game-changer, right?
Because…
UNCOMPLICATED TRAINING & Personal Help EXACTLY When You Need It… MEANS YOU GET UNSTUCK FAST!
As I mentioned right at the outset, I've been making a very nice living online since July 2001 selling both information products and software, while many other 'experts' have come and gone… I'm still here and making continuous profits month in, month out.
One of the biggest contributing factors to my longevity and staying power is that I keep things simple.
I focus on best practices that produce the biggest results and I don't worry about a lot of the "moving parts" that so many people seem to think are important. While others are all busy "setting things up", I'm making money. 🙂
My philosophy is simple: I want to do the least number of tasks possible to make the biggest amount of money possible.
Two words for you: Best Practices.
Want to know the SECOND reason why most people don't succeed with their information publishing businesses on the Internet?
They get distracted.
Distraction is a problem that's been around for hundreds of years and has affected a great number of successful people throughout history…
It's just that each of them had to find a way to overcome these 'unwanted distractions'… which worked for them…
And yes! Some of the things people tried included the creation of some very bizarre inventions, like this one…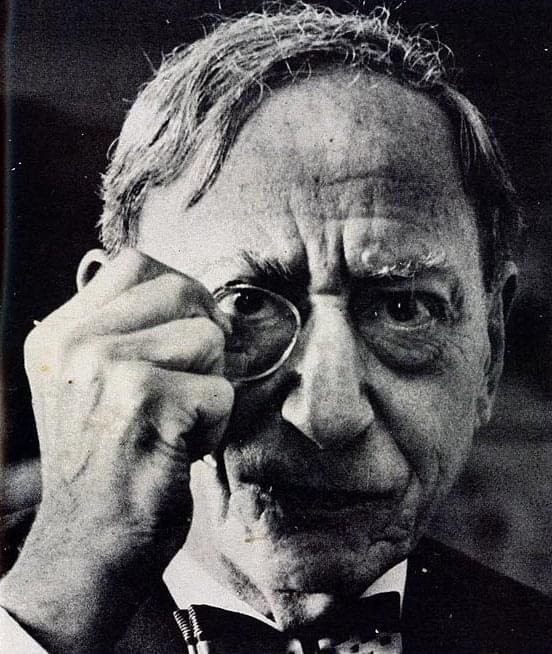 This is Hugo Gernsback.
And that's him in the photo above modelling his invention ... the 'Isolator Helmet'.
The 'Isolator Helmet' effectively sealed your head off from the outside world.
It was completely sound proofed so you couldn't hear what was going on around you.
It only had two little slits to look through so you could only see what was right in front of you.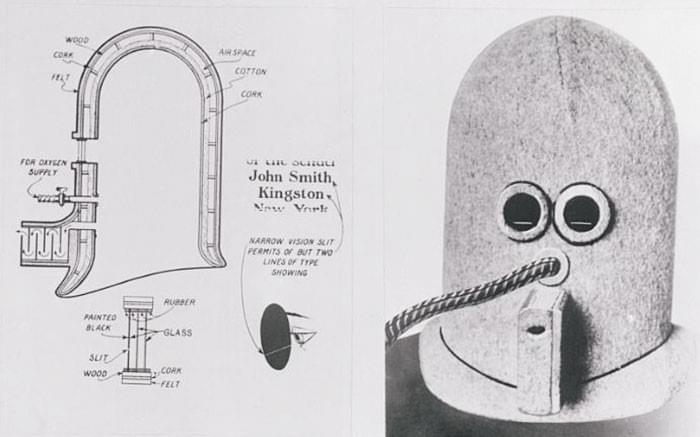 As you can see, the helmet even had an oxygen supply.
And if you are wondering what the little box is on the front of the helmet, well that could be opened momentarily to 'administer food and drink'.
Hugo invented the anti-distraction helmet to help increase focus and concentration.
So, it would seem that 'distraction' is not a new problem.
Although given that Hugo invented the 'Isolator Helmet' in 1925 and the television wasn't even invented until 1927, it does beg the question …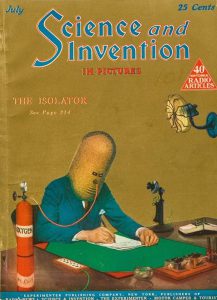 What on earth was he being distracted by?
I mean today, in addition to a 'thousand' TV channels, we've also got the ultimate distraction device to contend with – the internet.
Which is a big problem for a lot of people.
And a major problem for entrepreneurs and information publishers like you and I.
Hugo must have seen what was coming and his crazy attempt to solve what would become a very real problem, now looks like it was just a little ahead of its time.
Because let's face it, if making money on-line is your goal, then with the volume of high-quality information available today, it should be impossible not to succeed.
Sadly though, most people are still failing.
Because of unwanted distractions.
When you add confusion and distraction together, it can only mean one thing.
FAILURE.
And, listen, this is true no matter who you are…
It's true for those who are complete beginners who struggle to make their first sale…
It's true for those who are intermediates and get distracted by the next flash-in-the-pan 'deal of the day' software program or traffic strategy…
It's true for seasoned veterans who struggle and get distracted with just too many moving parts that they can't even enjoy their lives because there's so much d-i-s-t-r-a-c-t-i-o-n.
So I have a question for you…
Are you 'Serious About 6 Figures'?
Because here's the thing…
If you are, you might have to start doing things a little differently from the way you've done things in the past, which includes stopping yourself from doing too much… and keeping things simple… and to also remove as much distraction from your life as possible.
Do you think you could do that?.... DO LESS… and ignore everything that's not helping you to directly achieve your goals?
IF THAT SOUNDS LIKE SOMETHING YOU CAN DO SCROLL DOWN – BUT ONLY  IF YOU ARE SERIOUS ABOUT 6 FIGURES
 Could 

Would you isolate yourself from EVERYTHING ELSE out there if I agreed to personally help you turn the knowledge in this book into money in your bank account?
And don't worry, I'm not going to ask you to wear an 'isolator helmet', a cardboard box or anything else on your head.
But if you do want my personal help (and yes, I'm offering) then I will insist that you isolate yourself from every other source of advice out there whilst you completely immerse yourself in the new 'Serious About Six Figures' training program that I've decided to create and which perfectly accompanies the book.
AND when you make that commitment – when you place your trust in me, as your mentor - I will undertake to be there with you every step of the way, to personally answer ANY and EVERY question you have on your way to joining the 6 figure 'club'.
Fire The Gurus. 'Hire' Me As Your Mentor… Let Me Help You Instead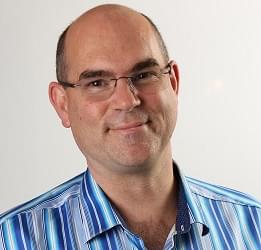 I am well known for simplifying things, making them understandable and doable for my clients and customers.
And, the same is true of each piece of the Serious About Six Figures A Year training program.
You can expect a methodical, simplified, actionable way to make money with information publishing.
It's new content that I have never shared before, filled with real examples, ideas, shortcuts and best practices for you to act on instantly to grow your own Internet-based business.
That's important because…
YOU WANT A CLEAR PATH WITHOUT DISTRACTIONS
Whether you are a beginner who hasn't made a sale, an intermediate making less than a thousand bucks a month, or a seasoned veteran with a thriving business … You're looking for both a guide and a pathway that takes you to a better place.
Am I right?
Whether your goal is to make more money or work fewer hours (or both!), there's some place beyond where you're at right now that you'd really like to be.
The Serious About Six Figures A Year training program is your clear-cut, workable plan for moving towards that place, instead of trying to just wing it on your own.
Every 30 days you will receive a new and proven effective action plan that outlines my simple system for creating products, building lists, generating traffic, and earning real spendable cash working as little as ten hours each week.
And this action plan will be delivered to you in three different formats via a special private, password protected membership site.
MP4 Online Training Video
MP3 Audio
PDF Printable Manual / Transcript
So, no matter what you're preferred learning style, I've got you covered.
Included in these 'action plans' are the actual strategies that I'm using myself, filled with examples, shortcuts, ideas and best practices for you to complete.
I'll show you exactly what I'm doing that is working and teach you what to do in order to put everything to work for you.
Don't overlook that. It's not about you working for your business, it's about your business working for you!
EACH ACTION PLAN FOCUSES ON
ONE OF THE 'SUCCESSFUL SIX'…
REVENUE

Simple strategies for generating income with your Internet business.
DATABASE

Effective ways to build and monetize an email subscriber list.
ACQUISITION

Best practices for generating traffic to acquire customers.
GROWTH

Quick steps for creating additional streams of automatic profit.
CONTENT

Insightful ways to create information faster, easier and more profitably.
PRODUCTIVITY

Original ideas for getting more done in less time with better results.
The Serious About Six Figures A Year training program includes a six-part rotation of these 'Successful Six' key areas of focus for your business.
In month one, you will receive a training module focused on "Revenue". Month two is devoted to "Database," Month three is devoted to "Acquisition" and so forth.
Here's how it works…
EVERY 30 DAYS YOU WILL DO SOMETHING
NEW TO GROW YOUR BUSINESS
Every 30 days I will add a new training module to a special password protected membership website where you and other smart members can download it. You will receive your first training module immediately after you sign up today, with each new action plan arriving every month thereafter
I'll also regularly hit your inbox with a reminder to stop in and get started implementing the latest action plan, so you stay on track growing your business.
Imagine the impact this can have on your business!
You will literally get an "all access" look at the exact strategies I'm using to build my email lists, generate website traffic, create offers, get orders … working as few as 10 hours each week.
It's all about transferring real-time, real-results strategies from me to you…
You're not going to find a deluxe "step by step" manual each month showing you everything from picking a domain name to making your first dollar. You've heard that stuff a million times before. You know how to do it.
In fact, you're probably already doing it.
WHAT YOU WILL GET EACH MONTH IS AN ACTION PLAN HIGHLIGHTING A REAL CASE STUDY OF WHAT I'M DOING TO MAKE MONEY ONLINE AND HOW YOU CAN USE THE STRATEGY YOURSELF.
I'll give you my own proven systems, shortcuts, and secrets for growing a successful business while working as few as 10 hours per week.
IT'LL BE LIKE A HIGH-LEVEL "SHOW AND TELL".
Every time I release a new training, I'll pull out something that I've never revealed before and show you the strategy in action and explain the methodology behind how I use it to generate real paying customers. And I'll give you special insight into how you can quickly "turn it on" for your own business.
During Our Time Togeter, I'LL ACTUALLY SHOW YOU MY…
EMAIL CAMPAIGNS
PRODUCT IDEA FOLDER
TOP SECRET RESOURCES
TRAFFIC GENERATION TOOLS
OPERATIONS CHECKLISTS
DAILY, WEEKLY, MONTHLY SCHEDULE
FILL-IN-THE-BLANK TEMPLATES
COPY AND PASTE AUTORESPONDERS
OUTSOURCING PROTOCOLS
PRODUCTIVITY HACKS
MONETIZATION PLANS
GROWTH STRATEGIES CATALOG
MULTIPLE STREAMS FUNNEL PLAN
I'm willing to hold your hand month after month and reveal exactly how I'm continually generating new sales for at least the next 12 months, (or longer if you want me to) …  and during our time together, you'll receive a new action plan – like clockwork each month, with regular unveilings of the aforementioned resources – teaching you current and effective things you can do in order to take your business to the next level of profitability.
And you can begin with your first action plan right now!
Access Module One IMMEDIATELY
When you enrol into the Serious About Six Figures A Year Training Program today, you will have immediate access to the first monthly module (AKA Action Plan). In it you will learn an amazing way to create a $97-$297 product literally in less than 72 hours… out of thin air!
Three things you will learn…
A strategy for starting from nothing and creating a product you can offer for $97-$297 in just three short days of work, no matter what your niche is.
My own case study of exactly how I did it, with an hour-by-hour breakdown checklist of how I spent my time setting things up.
Simple things to build into your product that will make your new flagship product the core money-maker for your business.
If you put this one training module into practice, it will be worth exponentially more to your business than you pay for the entire training program.
And it's just the first of many proven action plans you will receive in this all new Serious About Six Figures A Year training program!
This first 'action plan' that you can access immediately will be the initial "Revenue" release in the training program.
Then over the rest of our time together, the schedule will go like this…
Which means you will be concentrating on each of the 6 most important parts of your business in a strategic order, right from the beginning.
It. Is. A. No-brainer.
Right?
In my best Yoda voice, I'm saying to you right now: "Smiling you are. Amazing offer this is..." 🙂
You know you're in.
You'd be silly not to be, right?
Which brings us to the question: how much does it cost to be a member of this amazing training program and get access to all these proven systems and shortcuts?
The answer…
JOIN TODAY AND I'LL WAIVE THE REGULAR ENROLMENT FEE OF $47 AND OFFER YOU YOUR FIRST MONTH FOR JUST $1
What's it worth to you to get that "missing link" that builds the bridge from where you are to where you really want to be?
Act now and your enrolment into the Serious About Six Figures A Year training program is just $1 for your first month's membership and then just $47/month thereafter.
Are you tracking with that?
I'm not a math whiz, but I'm convinced it is darn near impossible for you to lose on this deal.
Think about the first module you will receive today. What will you gain from your $1 investment?
The first training that teaches you how to create your own $97-$297 product. Sell just one product at $97 and you've made back nearly 100X what you spent on the action plan!
I MEAN, SERIOUSLY, JUST DO THE MATH.
Then moving forward month on month…
Use one of my email campaigns and it'll cost you $47 … How much can you make from it?
Or watch how I generate free traffic while I'm on vacation and it'll cost you $47. But just imagine what kind of extra income will you generate from the very same strategy?
What if I could show you a "set it and forget it" way to generate passive income month after month? Do you think it would bring in more than $47 for your business?!
Over and over. Money-generating systems, shortcuts, and secrets. The best $47 monthly investment you'll be making in your business each month!
Revenue. Database. Acquisition. Growth. Content. Productivity.
BUT, I'M GOING TO MAKE IT
EVEN BETTER…
Join today for $1 and as our newest member of Serious About Six Figures you will also have instant access to some additional high value training, which was not available when the book was published.
You see, after the book was completed… I still kept going.
Before I knew it, I had created FOUR NEW VIDEO TRAINING MODULES, each one focussing on each of The 4 Key Area Of Success I introduced to you in the book.
Key 1 Increasing Your Market Reach
Key 2 Increasing Your Conversion Rate
Key 3 Increasing Repeat Purchases
Key 4 Increasing Your Profit
The difference being that each of these additional training modules is effectively a 'deep strategic dive' and explains practically how to put each of the four success principles into practice in your business.
Each of the four new video training modules is about 45-50 minutes in duration and they've also been saved as MP3 audio recordings and then transcribed and saved as PDF Reports too.
My original intention was to only make these video training modules available to private consulting clients… And while I regularly charge $1,250 per hour for phone / Skype consults, in order to provide to you with the BEST OPPORTUNITY EVER …
They're all going to be included with my compliments within your Serious About Six Figures membership.
But that's not all…
Introducing…
Imagine … just for a moment … that there actually was a new game show called 'Who Wants To Be An INFO PUBLISHING Millionaire' …
How much more confident would you be, if you could nominate me as your 'phone-a-friend' lifeline?
(Confident enough to put down a non-refundable deposit on your dream car I hope. LOL.)
Of course, there is no such game show …
BUT if there was…. And you had unlimited lifelines to phone-a-friend…
AND you could always reach out to me if you ever got stuck or had a question you needed answering so you could get back on (money making!) track …
How much would that REALLY be worth to you?
HELP AS AND WHEN YOU NEED IT:
Well, as a member of Serious About Six Figures, you have the ability to ask me ANY info publishing question … and get a personal answer back from me!
Ensuring that you always have access to help and support with your info publishing business as and when you need it. … Or should you have a question about any of the training modules, you can reach out to me directly via the dedicated secure and private built-in support desk.
This is the exact type of thing I wish I had available to me when I was first starting out.
Remember this is your opportunity to finally break free from all the struggles that have been holding you back until now… and finally have someone SIMPLIFY things for you and get you UNSTUCK.
And remember I have already set some initial goals for you…
Full-time income. Part-time hours. Real-time strategies.
It's time to get you unstuck with my uncomplicated way of running my information publishing business in just a few hours each week.
Start your Serious About Six Figures membership while the $1 special offer is still available.
Here's to your continued success.
Kindest

Nick James
P.S. This is the year you finally reach your income goals, and we're going to make it happen together. So click the button above now to join me for the lowest price possible … and get started immediately.
Copyright 2023 - eShowcase Inc. and www.SeriousAboutSixFigures.com - All Rights Reserved
Privacy Policy | Terms of Services | Intellectual Property Notice
ClickBank is the retailer of products on this site. CLICKBANK® is a registered trademark
of Click Sales Inc., a Delaware corporation located at 1444 S. Entertainment Ave., Suite
410 Boise, ID 83709, USA and used by permission. ClickBank's role as retailer does not
constitute an endorsement, approval or review of these products or any claim, statement or
opinion used in promotion of these products.